First Amendment: Photographing The Police At Work
First Amendment: Photographing The Police At Work
I am happy to have my very first guest blogger, Jacob Weinstein. He is a very talented and highly experienced trial attorney in private practice here in New York City, and he handles all types of criminal cases as well as civil rights litigation. Here, Jacob is writing and commenting on a very important, interesting and disturbing trend in the law regarding First Amendment liberties. For more information on Jacob Weinstein, please click to see Law Office of Jacob Weinstein
In a disturbing opinion, that has far reaching implications, District Judge Kearney of the Federal District Court for the Eastern District of Pennsylvania held that citizens have no First Amendment right to record police activities absent a stated purpose of being critical of the government. The decision is Fields v. City of Philadelphia, 166 F.Supp.3d 528 (E.D.Pa Feb 19. 2016).
Issue Presented:
The issue before the court was: whether citizens enjoy a First Amendment right to photograph police absent any criticism or challenge to police conduct.
Courts Decision:
The Court stated that:
"In two incidents a year apart, Philadelphia police officers possibly violated the Fourth Amendment when encountering citizens either before or after the citizens captured police conduct on film. The citizens never told the police why they were capturing images of the police interacting with people they did not know. They were watching their police officers in action and wanted to capture the images because, at least for one of the citizens, '[i]t was an interesting scene. It would make a good picture' and for the other because she is a legal observer trained to observe the police. The question today is whether citizens also enjoy a First Amendment right to photograph police absent any criticism or challenge to police conduct. The citizens urge us to find, for the first time in this Circuit, photographing police without any challenge or criticism is expressive conduct protected by the First Amendment. While we instinctively understand the citizens' argument, particularly with rapidly developing instant image sharing technology, we find no basis to craft a new First Amendment right based solely on 'observing and recording' without expressive conduct and, consistent with the teachings of the Supreme Court and our Court of Appeals, decline to do so today ***Our analysis must temporally separate the police's taking of a cell phone, arresting the citizen or applying excessive force. While courts applying the Fourth Amendment have long held police may not seize phones or arrest citizens without probable cause and cannot use excessive force, this case asks us only to study one snapshot in time through the lens of the First Amendment only: whether photographing or filming police on our portable devices without challenging police is expressive conduct protected by the First Amendment."
The Courts decision to view the recorded police conduct in a vacuum was inappropriate. Determinations stemming from police conduct are often viewed under the totality of the circumstances, yet here, when a recording of public police conduct?is involved, the Court chose to focus on the study [of] one snapshot in time.
One of the plaintiffs, Richard Field, was a student at Temple University on September 13, 2013, when he stopped to record on his cell phone about 20 police officers who were standing outside a?home that was hosting a party. One of the police officers approached him and asked whether he liked "taking pictures of grown men" Fields responded that he was just walking by. The officer then asked Fields to leave. Fields refused to leave, telling the officer that he was acting within his rights, standing on a public sidewalk and taking a picture of public property."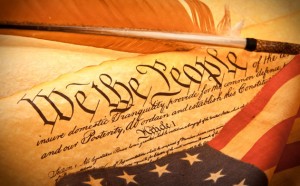 After Fields refused to leave, the Officer detained him, handcuffed him, emptied his pockets, took his cell phone and searched his phone. The officer then placed Fields in a police van and cited him for "obstructing highway and other public passages" in violation of a local ordinance. Then, after citing Fields, the officer returned the cell phone to Fields and released him from custody.
Fields then filed suit against the City of Philadelphia and the police officer, seeking damages under 42 U.S.C. 1983. He alleged retaliation for exercising a First Amendment right to "observe and record" police, and for violating his Fourth Amendment rights against unreasonable search and seizure, and false arrest. Fields also sought damages under 1983 for malicious prosecution.
The second plaintiff, Amanda Geraci, is a self-described "legal observer," who, following training at "Cop Watch Berkley," observes interaction between police and civilians during civil disobedience or protests. On September 21, 2012, Geraci attended a public protest against hydraulic fracturing near the Pennsylvania Convention Center in Philadelphia. She carried a camera with her to videotape the scene. During the protest, Philadelphia police arrested one of the protesters. Geraci moved closer to get a better view and hoped to videotape the incident. Geraci claimed that one police officer then attacked her by physically restraining her against a pillar and preventing her from videotaping the arrest. In the end, the police released Geraci and did not arrest or cite her.
Geraci then filed a separate suit against the police officer and the City of Philadelphia, seeking damages under 42 U.S.C. 1983 for First Amendment retaliation. She claimed that her peaceful attempt to observe and record police amounted to an exercise of a First Amendment right. She also sought damages under 1983 against the officer who attacked her and three fellow officers who were present for violating her Fourth Amendment right to be free from excessive force when she tried to get a better view of the police arrest.
The defendant police officers sought dismissal of the First Amendment retaliation claim based on qualified immunity, and the City sought dismissal of the same claims based on lack of supervisory liability under?Monell v. Dep't of Soc. Servs. of City of New York, 436 U.S. 658 (1978).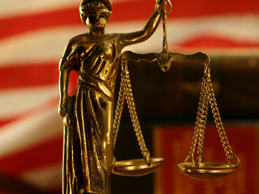 On the First Amendment issue only, Judge Kearney concluded that mere observation is not expressive and therefore is not within the First Amendment, unless the observers are members of the press. On its face, especially in the current citizen press climate, this position does not hold water. The importance of a video recording involving the police may only begin to unfold towards the end of said recording. To allow police action to prevent such a recording is directly contrary to the First Amendments spirit, if not direct intent.
However, Judge Kearney stated, after citing numerous Third Circuit decisions:
"We conclude Fields and Geraci cannot meet the burden of demonstrating their taking, or attempting to take, pictures with no further comments or conduct is sufficiently imbued with elements of communication to be deemed expressive conduct. Neither Fields nor Geraci directs us to facts showing at the time they took or wanted to take pictures, they asserted anything to anyone. There is also no evidence any of the officers understood them as communicating any idea or message"
The mere act of taking out one's phone to record police conduct communicates ideas to officers, hence their interest in preventing such a recording. Incredulously, the Court wrote the following:
"We recognize courts outside the Third Circuit and at least one noted commentator have found observing and photographing police activity without any criticism of the government fall within the realm of First Amendment protected activity. While we understand these opinions, the present law in this Circuit does not recognize a First Amendment right to observe and record without some form of expressive conduct and photographing police is not, as a matter of law, expressive activity."
Impact:
This ruling, if upheld, would dramatically limit the rights of citizens to record police activities without fear of police retaliation. Moreover, it is giving a sword and excuse for police intervention and seizure of an individual who has done nothing wrong, whatsoever. This is a case where experience in both Criminal Defense and Civil Rights is needed.