In California, Prosecutors are Forced to Throw Out Drug and Money Laundering Charges
In California, Prosecutors are Forced to Throw Out Drug and Money Laundering Charges
In Long Beach, California, federal drug agents spent months wiretapping the Khmer Sarmey Jewelry store. They recorded the owners phone calls and intercepted couriers delivering cash. For more than a year agents collected evidence that the jewelry business was allegedly laundering money for drug traffickers.
In October though, their case fell apart. Prosecutors realized that the wiretaps that the U.S. Drug Enforcement Administration had been using were in fact illegal. Therefore, any evidence collected by the wiretaps could not be used in court.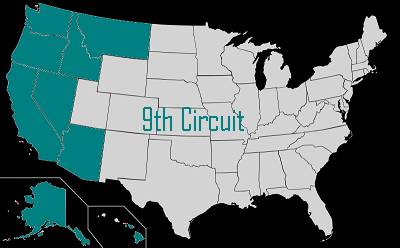 Four suspects arrested in connection with the laundering case were set free. These suspects are now asking that the $800,000 seized by the U.S. government be returned to them.
The Crime
According to U.S.A. Today, after about a year of collecting evidence, federal drug agents charged seven people connected to the Long Beach jewelry store with drug and money laundering charges in San Bernardino state court.
Its unclear why the agents took the suspects to court in San Bernardino. More alarming is that the charges were based on wiretaps that had been approved by prosecutors in Riverside County, a place with little to no connection to the case.
When asked why the wiretaps were approved in Riverside, DEA agents claimed that one of the people who had been stopped leaving Khmer Sarmey with a shipment of cash had been in touch, via phone, with another individual who had in turn been in touch with a phone belonging to the owner of a nightclub in Riverside.
Agents suspected this nightclub owner was involved in drug trafficking. That connection is obviously a stretch. But legally, the more important issue is who actually signed off on the wiretaps.
The Law
Federal law bars the government from seeking a wiretap unless a head prosecutor has personally signed off on the request. Congress imposed this restriction in the 1960s after the FBI was found secretly eavesdropping on civil rights leaders.
In California, the Ninth Circuit Court of Appeals has said that wiretap applications have to be approved by the district attorney unless he is officially absent from office and turns over all of his authority to a particular subordinate.
The wiretaps at issue in the Khmer Sarmey case were approved by officials in Riverside County, California, an area just southeast of Los Angeles. Last year, almost a fifth of all U.S. wiretaps were approved by a single state court judge in Riverside County. Federal court records show that the judges orders allowed federal agents to intercept more than 2 million phone conversations involving nearly 44,000 people.
In Riverside, District Attorney?Paul Zellerbach?routinely delegated the job of signing off on wiretaps to lower-level lawyers and assistants, a clear violation of the law. Zellerbach even admitted in interviews that he could not recall personally authorizing a wiretap application.
The Consequences
Because of the violation of wiretap procedural requirements, all charges connected to Khmer Sarmey have been thrown out. But this case is only one of many that may be affected. Riverside wiretaps have been used to arrest individuals in Kentucky, Oregon, and Washington. There may be others cases in other locations affected as well. Because wiretap applications are secret, its difficult to tell in what instances they have been approved by lawyers other than the district attorney.

Glen Jonas, a California lawyer who represented a suspect in the Khmer Sarmey case said there should be no hesitation to throw out these cases: Prosecutors cant be sitting on their hands hoping to put people in jail when they know the evidence theyre using is illegal.
Unfortunately, officials often try to cut corners and in the process violate important privacy rights. In this instance, the prosecutors came forward and admitted that the case could not be prosecuted legally. However, not all prosecutors are so honest. This grave mistake by state and federal officials alike is a reminder that individuals being charged with wiretap evidence should be especially careful to ensure that that evidence was obtained legally.