In The News: Drug Trafficking In Miami Florida
Man Arrested at MIA Awaits Federal Cocaine Trafficking Charges: Was the Law on His Side?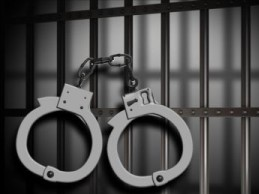 An American arrested at Miami International Airport (MIA) last month is now awaiting trial in Miami federal court.
According to the Miami Herald, customs agents searched the luggage of a Max Jeri, who was returning from a trip to Peru. Thats when Border Protection discovered 7.9 kilos of cocaine in his bags.
The Crime
Jeris case began on October 9th when the defendant arrived in Miami aboard an American Airlines flight from Lima, Peru, according to the criminal complaint.
Although it isnt clear why they were suspicious of Jeri, the complaint, filed by a special agent of Homeland Security Investigations (HSI), states that Customs and Border Protection officers suspected something and ordered a more thorough inspection of Jeris luggage.
After an extensive search they had found nearly 7.95 kilos (approximately 17 pounds) of cocaine. According to the complaint, agents found cocaine carefully hidden in purses, books, jackets, and decorative pillows, in both powdered and liquid form.
The Motive
After his arrest, Jeri told investigators how he came to be in possession of the luggage. According to the complaint, Jeri said that his friend had purchased his tickets to Peru and had asked him to deliver two pieces of luggage.
The complaint did not identify Jeris friend, nor did it specify whether he or she had been arrested. According to the Miami Herald, Homeland Security Investigations could make no further comments on the case, as it is still under investigation.
Jeri was indicted on October 22nd on charges of importation and possession of cocaine with intent to distribute. Under 21 U.S.C 841, a conviction of importation or possession with intent to distribute carries a mandatory minimum sentence of 10 years if the crime involves 5 or more kilograms of cocaine. The maximum sentence under this statute is 40 years.
Jeri pleaded not guilty and is now awaiting trial. It is not known who is representing Mr. Jeri.
The Verdict
As gangs and drug trafficking organizations seek new ways to transport their narcotics, these kinds of attempted drug shipments are becoming more frequent in Miami. Last month, federal agents arrested another traveler who had a heroin package disguised as flour delivered to him. Investigators first spotted the package in Miami. Federal agents then tracked its movement all the way to Manchester, Vermont, where the recipient was arrested.
Getting drugs into the country is becoming more and more difficult. Drug trafficking organizations no longer have access to the corrupt airlines and lax security they once relied on.
As a result, arrests for drug trafficking are becoming commonplace in Miami. Right now, a man who may have been an unsuspecting drug mule is facing a mandatory minimum sentence of 10 years.
When mandatory minimums were enacted in 1986, the intention was that they be applied to kingpins and mid-level dealers. Unfortunately, as the laws were written, they can be (and are) applied to the men and women on the lowest rungs of the drug trade.
In order to be convicted, prosecutors will need to prove that Jeri knowingly possessed the cocaine. In this instance, the fact that the drugs were carefully hidden in common household objects could aid Jeris defense.
It is feasible that Jeri looked at the contents of the luggage and, seeing nothing suspicious, decided to proceed with his delivery. If his statements in the complaint are true (that a friend had purchased the tickets for him), his attorney may be able to prove that there is a reasonable doubt as to whether he knowingly smuggled the cocaine.