You are here:
Home
/
National Federal Criminal Appeals
Federal Criminal Appeals Throughout The Nation
Criminal appeals in the Federal Circuit Courts of Appeal include a vast array of Federal Crimes. The process of a Federal Criminal Appeal is among the most complex type of litigation. My firm handles Federal Criminal Appeals in every State throughout the United States. When you are making the decision to hire an appeals lawyer, it is important to hire an experienced appellate attorney who can guide you through this maze of legal procedure and can make compelling legal arguments before the appellate courts on your behalf.
I practice exclusively in the area of appeals. I am one of the top appellate lawyers in New York City and handle Federal Criminal appeals in Philadelphia, Boston, Miami, Tampa, Atlanta, Los Angeles, Seattle, San Francisco, Cleveland and many other cities throughout the United States.
All Types of Federal Criminal Appeals
My firm handles all types of Federal Criminal Appeals including cases concerning
White Collar Crime
Health Care Fraud
Securities Fraud
Business Fraud
Money Laundering
Computer / Internet Crimes
Drug Trafficking / Importation
RICO / Racketeering
Public Corruption
Drug Sales and Possession
Weapons Possession
Federal Sentencing Appeals
Corporate Fraud
Bank Fraud
Medicaid Fraud
Insurance Fraud
Bankruptcy Fraud
Mortgage Fraud
Mail And Wire Fraud
Tax Fraud Defense
Homicide
Armed Robbery
Sex Crimes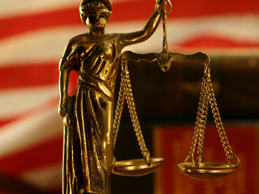 The Federal Circuit Courts of Appeal
Whether a conviction in a United States District Court occurs by trial (jury or bench) or by a plea agreement on any of the above mentioned charges, it must be appealed to a United States Federal Circuit Court of Appeals. There are eleven Circuit Courts of Appeal along with the D.C. Circuit Court of Appeals and the Federal Circuit Court of Appeals. The appropriate Court to appeal to will depend upon the geographic location of the U.S. District Court where you were convicted. Consult the map below to determine which of the Federal Circuit Courts of Appeal will hear your case.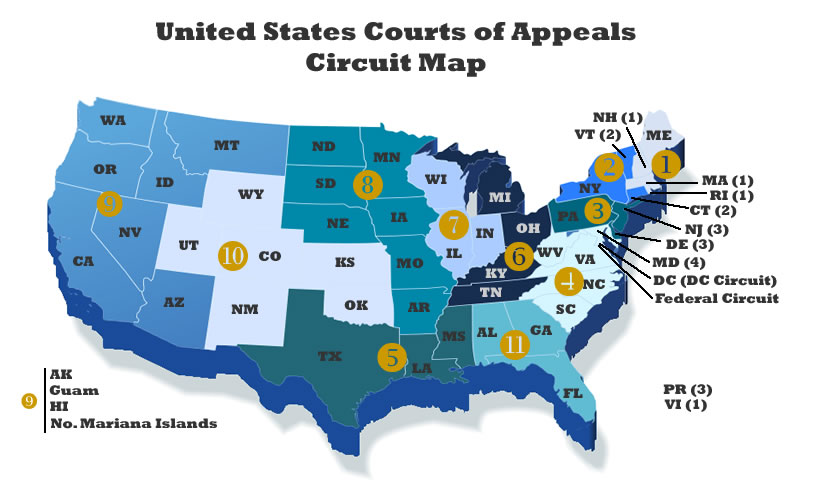 Federal Sentencing Appeals
Whether your appeal is from a conviction after trial or a plea agreement, a host of issues may occur at sentencing that are also appealable. The Federal Sentencing Guidelines are a complex set of rules that govern the District Courts method of sentencing. Although these rules govern the sentencing, they are appropriately called guidelines because they are not mandatory, but advisory and there are a range of issues that will affect how a sentence is imposed.
The District Courts discretion to impose a sentence within the guidelines or above or below the guidelines will depend on multiple factors; even if a sentence is within the guidelines, it may still be appealed because various factors may militate a lower sentence. In short, because of the complexity of the Sentencing Guidelines and the numerous factors that must be considered at sentencing there is vast room for error in the application of the guidelines and any such error must be brought to the attention of the appellate courts.
Waivers Of Appeal: Can I Still Appeal?
A frequently asked question is whether one may appeal if a waiver of appeal was part of a plea agreement. The short answer is that each case must be looked at on a case-by-case basis, but it is important to know that a waiver does not completely prevent you from appealing your conviction or sentencing. There may be errors in the sentencing and each cases details must be scrutinized for errors that must be brought to the attention of the appellate court.