Release of GPS Location to Police: Cell Phone Providers Permitted to Make Call
Release of GPS Location to Police: Cell Phone Providers Permitted to Make Call
United States v. Gilliam
U.S. Court of Appeals, Second Circuit
Decided on December 1, 2016

Issue: Whether information from a global positioning system ("GPS") can be obtained and used without a warrant to locate a suspect.
Holding: The United States Court of Appeals for the Second Circuit held exigent circumstances justified obtaining and using GPS location information without a warrant to locate the suspect.
Facts: Gilliam was charged with and convicted of two counts: (1) sex trafficking of a minor by force, fraud, or coercion in violation of 18 U.S.C. 1591 (a), (b)(1), and (b)(2) and (2) transporting a minor in interstate commerce for purposes of prostitution in violation of 18 U.S.C. 2423 (a).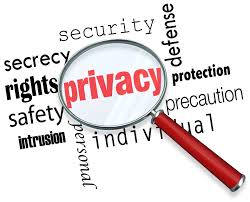 The minor, known as Jasmin, met Gilliam in Maryland in 2011. Jasmin was sixteen at the time but told Gilliam she was seventeen. Gilliam told Jasmin he was going to take her with him to New York so that she could work for him as a prostitute. After working for Gilliam as a prostitute in Maryland during the month of November 2011, where Gilliam physically assaulted her and had sex with her against her will, he brought Jasmin to New York City. Gilliam threatened Jasmin to coerce her into coming with him to New York.
Gilliam and Jasmin traveled to New York by bus, where he put his legs up beside her so she wouldn't exit her seat. The two went to Gilliam's mother residence in the Bronx, where he had sex with her against her will. Jasmin worked in the Bronx as a prostitute for Gilliam and gave him all her earnings.
Jasmin's foster mother reported her missing on November 30, telling the Frederick County, Maryland Sheriff's Office that Jasmin had mentioned a boyfriend, known as "Jabar" (Gilliam). On December 2, Maryland State Police assigned Corporal Chris Heid to investigate. Jasmins social worker told Heid that she was concerned that Gilliam was forcibly prostituting Jasmin. Jasmin's biological mother confirmed the social worker's concern, stating that Gilliam had directly spoken with her about his intention to prostitute Jasmin in New York.
Heid contacted Sprint and requested Gilliam's GPS information from his cell phone. He disclosed that he was investigating a missing child who was being prostituted, expressing the urgency of the situation. Sprint complied and provided the information to the Maryland State Police who passed it on to the FBI and the NYPD.
On the same day (December 2, 2011), Jasmin called her biological mother from Gilliam's mother's residence. NYPD went to the apartment, questioned Gilliam's mother, and located Gilliam a few blocks away based on the GPS information provided by Sprint. Two officers spotted Gilliam and Jasmin, followed them inside an apartment building, and confronted Gilliam. After an attempted escape, the officers arrested Gilliam.
Legal Analysis: Section 2702 (c) (4) under the Stored Communications Act (18 U.S.C. 2702) provides:
"A provider described in subsection (a) may divulge a record or other information pertaining to a subscriber to or customer of such service (not including the contents of communications covered by subsection (a)(1) or (a)(2))" and "to a governmental entity, if the provider, in good faith, believes that an emergency involving danger of death or serious physical injury to any person requires disclosure without delay of information relating to the emergency."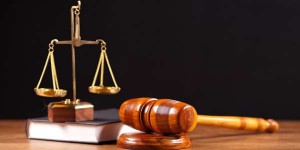 "A provider may divulge…other information…"–The Court of Appeals first addressed whether the information Sprint provided to the police identified as "other information" within 18 U.S.C. 2702 (c) (4). District courts have previously interpreted "other information" to include the location of a customer's cell phone. The Court of Appeals agreed with these interpretations.
"…an emergency involving danger of…serious physical injury…"–The second statutory issue called into question under 2702 (c) (4) is whether the information Corporal Heid provided to Sprint showed "an emergency involving danger of serious physical injury to any person." The Court of Appeals stated the word "involving" within the statute clearly includes a threat of injury, not only a completed injury. Next, the Court addressed the follow-up question of whether the disclosure to Sprint and the warrantless arrest violated the Fourth Amendment.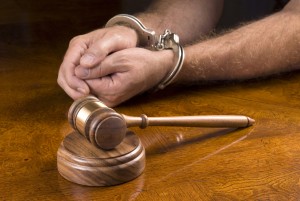 Regarding the statutory issue and the Fourth Amendment issue, the Court of Appeals first reviewed the "exigent circumstances" exception that permits warrantless searches (citing Riley v. California, 134 S. Ct. 2473, 2487 (2014). The primary question was "whether the factswould lead a reasonable, experienced officer, to believe that there was an urgent need to…take action."
Concurring with the District Court's holding, the Court of Appeals held that exigent circumstances did justify GPS location tracking of Gilliam's cell phone to locate him. The Court further held the evidence exposed to the police at the time of the search (i.e. Heid's conversations with Jasmins foster mother, biological mother, and social worker) was compelling enough to bring police to conclude that Gilliam was, in fact, transporting Jasmin to New York to work as a prostitute. This conclusion consequently allowed police to believe that Jasmin was at risk of serious injury. Here, the court deduced the possibility of "serious injury" from the Ninth Circuits previous observations, being that a child of prostitution risks assaults, physical abuse, and the contraction sexually transmitted diseases. The Court of Appeals also brought into light several other cases where exigent circumstances justified unwarranted searches to avoid risking injury to a minor to further support its holding.
Gilliam urged that police should have retained a warrant since Jasmin's risk of injury would not have likely increased in the time it would take to obtain the warrant. In its decision, the court noted the necessary risks social workers often take upon determining whether to remove a child from abusive homes, with the risks being infringing the parents' constitutional rights or injury to the child by failing to remove the child in time. The court concluded that these circumstances are equal to those at bar, in that both constitute "exigent circumstances." Hence, the Court of Appeals held that Heid "acted reasonably in obtaining Gilliams cell phone location information without a warrant."
Congress has already permitted service providers to relay private information to police when they believe the information could prevent death or serious injury. Citing Caraballo, the court reiterated how service providers have the right to decide what they believe constitutes an emergency "involving danger of death or serious physical injury…" (United States v. Caraballo, 963 F. Supp. 2d 360 (D. Vt. 2013)). The Second Circuit concluded that Sprint had a "good faith basis" for supplying Gilliam's cell phone location to police in order to protect the child from prostitution and possibly from serious physical injury.