Sixth Amendment: The Test For Effectiveness Is Reasonable Competence, Not Perfect Representation
Sixth Amendment:
The Test For Effective Assistance of Counsel Is Reasonable Competence,
Not Perfect Representation
People v Carver
New York Court of Appeals
2016 NY Slip Op 04322
Decided on: June 7, 2016
Issue: Whether trial counsel was ineffective for failing to seek ?suppression of stolen property by failing to challenge the legality of a traffic stop and "pat down" incident to defendant's detention.
Holding: The Court of Appeals held that they have no reason to discount the possible strategic explanations for counsel's decision. Because defendant made no showing that counsel's failure to seek a suppression hearing was not premised on strategy, his claim must be rejected, Rivera, 71 NY2d at 709. In addition, because the remaining evidence demonstrated that defendant was in a vehicle containing a number of recently-stolen items, a challenge to the frisk would have had little to no effect on the outcome.The Court held that they decline to deem counsel ineffective for failing to challenge the le
gality of the stop where, as here, there is no support in the record for such a motion.
Facts: Following a jury trial, defendant was convicted of two counts of burglary in the second degree. The evidence established that defendant was in the front passenger seat of a vehicle that was stopped by a police who observed items obstructing the windshield in violation of the Vehicle and Traffic Law. Neither defendant nor the driver could produce identification, and both men provided false names. The men also gave false information concerning their earlier whereabouts. The officer noticed that the men appeared to be "very anxious" and "very nervous, and he also observed several large duffel bags on the back seat. A pair of gloves rested on top of one of the bags, and the edge of a laptop computer could be seen inside one of the open bags.
While the officer returned to his patrol vehicle to run a records check, the driver of the vehicle fled on foot. The officer ran back and found that defendant had removed his seat b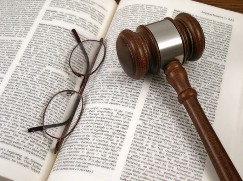 elt and was attempting to get out of the car. Defendant was detained and frisked, and a digital camera later determined to be stolen was recovered from defendant's coat pocket. While defendant was detained, the officer learned that two nearby homes had recently been burglarized. During a subsequent inventory search, a number of items belonging to the burglary victims were recovered from the vehicle.
Defendant challenges his conviction, contending that a series of alleged errors stretching from pretrial proceedings through sentencing deprived him of effective assistance of counsel. The Appellate Division, with two Justices dissenting, affirmed, concluding that defendant was afforded meaningful representation People v Carver, 124 AD3d 1276, 4th Dept 2015. A justice of the Appellate Division granted leave to appeal.
Legal Analysis:The Court of Appeals held the record on direct appeal does not support any indication that counsel could have presented a colorable argument challenging the legality of the traffic stop. The arresting officer provided uncontested testimony at trial concerning the Vehicle and Traffic Law violation that supplied the basis for the stop. Defendant failed to contradict this testimony, or to otherwise supply any evidence that the stop was unlawful. While a meritorious suppression motion would have bee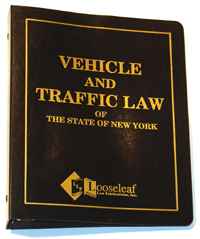 n detrimental to the prosecution's case, there can be no denial of effective assistance of trial counsel arising from counsel's failure to make a motion that has little or no chance of success, People v Caban, 5 NY3d 143,152 (2005), quoting People v Stultz, 2 NY3d 277, 287 (2004).
Defendant also contends that counsel failed to provide meaningful representation at sentencing, pointing to counsel's brief statement referencing the facts of the case and what the defense's position has been throughout. We reject defendant's contention. At sentencing, defense counsel was aware that the court had received the pre-sentence investigation report, and was otherwise aware of the mitigating factors that defendant now claims should have been raised by counsel. Moreover, before defense counsel was asked to speak, defendant presented his own argument with regard to sentencing, emphasizing that he knew nothing about the crime and that he "didn't do anything" wrong. Because defendant continued to deny all knowledge and responsibility related to the crime, he left counsel with little choice other than to reiterate defendant's position at trial. On this record, we cannot agree that counsel's performance at sentencing amounted to ineffective assistance.
The test for effectiveness is reasonable competence, not perfect representation, People v Oathout, 21 NY3d 127,128 (2013).