Successive Traffic Stops Considered Jointly Under The Fourth Amendment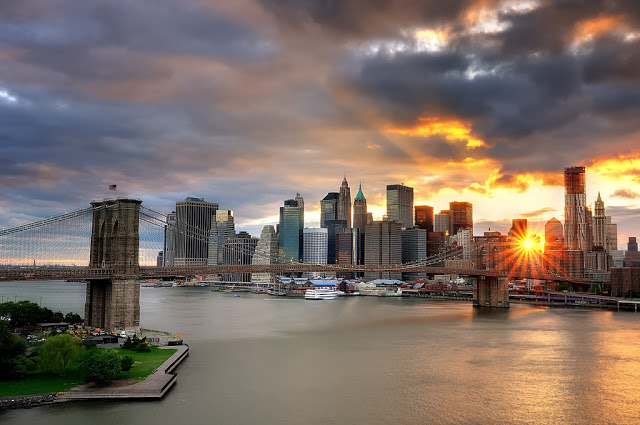 United States of America v. Foreste
Docket No. 13-4880
United States Court of Appeals, Second Circuit
Decided on March 11, 2015
Blog by: Stephen N. Preziosi Esq., Criminal Appeals Lawyer
The Second Circuit Decides A Question Of First Impression: Successive Investigatory Stops Considered Jointly Must Be Reasonable In Scope And Duration Under The Fourth Amendment.
Issue: Whether the evidence obtained through two successive investigatory stops totaling approximately an hour must be suppressed because the detentions were collectively unreasonable in duration under the Fourth Amendment?
Summary: Defendant was charged with knowingly and intentionally possessing with the intent to distribute a mixture or substance containing a detectible amount of oxycodone, a Schedule I controlled substance. He filed a motion to suppress evidence seized from his person in a search incident to arrest asserting that he was subject to an unreasonable investigatory detention and a subsequent de facto arrest. The United States District Court, District of Vermont denied defendant's motion to suppress. He entered a conditional guilty plea, but preserved his right to challenge the district court's denial of his motion to suppress and appealed. On appeal, defendant (1) renewed his argument that evidence obtained in two successive motor vehicle stops should be suppressed because the length of the investigatory detentions were collectively unreasonable. The Second Circuit affirmed that portion of the District Court's motion denying defendant's request to suppress the evidence.
See Also: State Statute Preempts Local Governments From Implementing Ordinances On Sex Offender Residency Requirements
Holding: The Second Circuit resolved the question of first impression holding that the reasonableness of successive investigatory stops under the Fourth Amendment may be evaluated jointly if the same suspicions justify successive investigations and the officer conducting the subsequent investigations is aware of the prior investigations. However, in this case the Court evaluated defendant's two investigatory stops separately and found they were both reasonable in duration and scope.
Facts: On April 2, 2012, defendant was traveling from New York City to Vermont in a rental car driven by Telly Cesar. They were stopped on Interstate 91 for speeding by Massachusetts State Trooper Rachel Loiselle. Trooper Loiselle testified that she became suspicious of criminal activity after Cesar mumbled his response to a request for license and registration and defendant produced an expired rental agreement; the first of two. Therefore, she contacted Sergeant Eric Albright of the Vermont State Police to obtain additional information because defendant is a Vermont resident. She also contacted her dispatch officer under suspicion that the vehicle was stolen. However, the rental car company confirmed within a few minutes that there was no problem with the expired rental agreement provided that the vehicle was ultimately returned. So, Trooper Loiselle issued a ticket for speeding and released the car after twenty-two minutes.
After the vehicle departed, Sergeant Albright contacted Trooper Loiselle and informed her that, according to a confidential informant, defendant was a known cocaine and oxycodone dealer who transported large quantities of drugs from New York City to the Burlington area in rental vehicles. Sergeant Albright decided to pursue Cesar and defendant in hopes of observing a traffic violation in order to justify a stop of the vehicle. At the same time, he sought additional information on defendant by Special Agent Doud of the Drug Enforcement Administration who was currently investing defendant. He also contacted Inspector Mark Heberts of the Vermont Department of Motor Vehicles who works with a narcotics-certified canine named Duchess Corrie and asked him for assistance.
At approximately 1:38 pm, Sergeant Albright stopped defendant's vehicle on Interstate 91 northbound after observing it roll through a stop sign and an item hanging from the rearview mirror – both violations of Vermont motor vehicle laws. He approached the vehicle and requested Cesar's license and registration. He testified that Cesar mumbled his responses. Sergeant Albright observed what he believed to be marijuana 'chafe' on Cesar's pants, so he ordered Cesar to exit the car to further investigate if he was in possession of narcotics or operating the vehicle under the influence. Cesar informed Sergeant Albright that he had no weapons on his person. Sergeant Albright then questioned Cesar, ultimately giving him a written warning for the obstructed windshield and for failing to stop at the stop sign.
Sergeant Albright then approached the vehicle and spoke to defendant. Defendant responded that he was not in possession of any marijuana nor under the influence. However, Sergeant Albright testified that he observed defendant's hands were shaking; his abdomen was pulsating heavily; and white residue on the hair inside defendant's nostrils. Defendant refused to allow a search of the vehicle. While detaining defendant, Sergeant Albright receive a phone call from Special Agent Doub who informed him that defendant was involved in narcotics distribution. Further, narcotics canines had previously alerted to the odor of narcotics on three rental cars returned by defendant in the past few months. After the phone call, Sergeant Albright explained to Cesar and defendant that they were being detained to allow a narcotics canine to arrive.
The narcotics canine arrived, performed an exterior scan of the vehicle, and alerted to the presence of narcotics at a number of locations on the vehicle; including the driver's-side door seam, the trunk, and the passenger-side door. Sergeant Albright the advised defendant that under Vermont law he could either consent to a search of the vehicle or be detained while a search warrant was obtained. Defendant refused to consent to a search of the vehicle. He was handcuffed and the vehicle was secured for towing. The entire detention lasted approximately forty minutes.
Defendant was detained in a holding cell at the state police barracks while waiting for the search warrant to issue. A Vermont state judge signed a warrant at approximately 6:05 pm. The search uncovered prescription pills, although not in their designated container; a controlled substance under Vermont law. Defendant was arrested and searched at which point two bags were discovered containing over 600 oxycodone pills.
Defendant was charged in the United States District Court for the District of Vermont with knowingly and intentionally possessing with intent to distribute oxycodone, a Schedule I controlled substance. He did not contest his guilt, but argued (1) that the evidence against him should be suppressed because the successive detentions by the Massachusetts and Vermont State Police were unreasonably intrusive in violation of the Fourth Amendment. The District Court held a suppression hearing, rejected defendant's arguments, and sentenced him to twelve months and one day of imprisonment to be followed by three years of supervised release. Defendant entered a conditional guilty plea preserved his right to appeal.
Legal Analysis: Defendant argued that the evidence must be suppressed because the two traffic stops' combined duration (approximately one hour) was an unreasonable intrusion in violation of the Fourth Amendment.
The governing law is that traffic stops are presumptively reasonable under the Fourth Amendment where officers actually observe traffic infractions (Whren v. United States, 517 U.S. 806, 810[1996]). While an officer may question the occupants about matters unrelated to the stop (Arizona v. Johnson, 555 U.S. 323, 333[2009]), a traffic stop may only be extended for investigatory purposes if an officer develops a reasonable suspicion of criminal activity supported by specific and articulable facts (United State v. Glover, 957 F.2d 1004, 1008[2nd Cir. 1992]). In determining whether a reasonable-suspicion-based extension of a traffic stop for investigatory purposes is reasonable, courts consider (1) whether the officer's action was justified at its inception; and (2) "whether the police diligently pursued a means of investigation that was likely to confirm or dispel their suspicions quickly, during which time it was necessary to detain the defendant." (United States v. Sharpe, 470 U.S. 675, 682[1985]).
The Second Circuit first resolved the question as to whether successive stops should be evaluated jointly or separately. As a matter of first impression, the Court concluded that where the same suspicion justified successive investigations and the officer conducting the subsequent investigation is aware of the prior investigation and the suspicion that supported it, the investigations' duration and scope must be both individually and collectively reasonable under the Fourth Amendment. Here, the Court evaluated separately the reasonableness of each investigation's scope and duration because each stop was supported by a separate traffic infraction and probable cause and there existed independent reasonable suspicion justifying further investigation in each stop. The first lasted twenty-two minutes during which time Trooper Loiselle was able to determine that the car was not stolen; the suspected criminal activity. The second lasted forty minutes during which time Sergeant Albright questioned defendant about narcotics possession while waiting for a narcotics canine to arrive to determine if defendant was transporting narcotics; the suspected criminal activity. Considered individually, both stops were reasonable in duration and scope under existing case law and the totality of the circumstances.