Guilty Plea Forecloses Independent Actual Innocence Claim
People v Tiger
2018 NY Slip Op 04377
New York Court of Appeals
Decided on June 14, 2018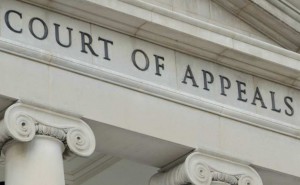 ISSUE:
Whether a claim of actual innocence lies under CPL 440.10 (1) (h) to vacate a judgment of conviction obtained upon a defendant's guilty plea.
HOLDING:
A defendant's actual innocence claim is not a ground for relief because the legislative intent was written to distinguish between one who pleads guilty and one who is convicted after trial. The legislature makes clear that a plea is different in nature than resolution after trial and the plea is meant to preclude further litigation.
FACTS OF THIS CASE:
A licensed nurse was employed as the caregiver to an extremely disabled ten-year-old girl who lacked the ability to speak, move or see. She is fully dependent upon others to fulfill her personal care and needs.
On November 23, 2011, the nurse using a hand-held shower device bathed the young girl; she observed redness and peeling on the young girl's legs while applying cream after the bath. The nurse contacted the girl's parents who, upon their return, immediately sought medical attention for their daughter.
The child was diagnosed with an "adverse reaction to Biaxin, an antibiotic that she had recently been prescribed," and was referred to Westchester Medical Center (WMC) for further treatment. Initially, medical professionals at WMC concurred that her skin condition was caused by a negative reaction to her medication.
Two days later WMC's director of the burn unit found that the child's wounds coincided more with a scald burn. She was finally treated for "third-degree burns and required surgery for skin grafts." She was not released until nearly two months later, on January 3, 2012.
Once reports of the child's condition were released, an investigation was initiated by the Orange County Child Abuse Task Force. The child's former nurse supplied a confession stating that she burned the child with hot water while bathing her. She indicated that she adjusted that water upon feeling that it was "very hot," and concluded by washing the child's hair and drying her off. It was at this point that the nurse "noticed redness and peeling on the victim's legs. She then knew, without a doubt, that she had burnt the child because the water was too hot.
In September of 2012, the nurse was sentenced to a split sentence of five years' probation and a concurrent term of four months' imprisonment. She knowing and understandingly "did not move to withdraw her guilty plea before sentence and did not appeal the judgment of conviction."
Nearly two years later, on April 9, 2014, the nurse appeared to vacate the judgment. She claimed that her guilty plea was obtained unconstitutionally because she was not effectively assisted by her counsel. She also argued a claim of actual innocence on the premise of the Second Department's decision in People v Hamilton (115 AD3d 12 [2d Dept 2014]). In an effort to compensate for the allegedly incorrect judgment, she aimed to have her conviction set aside and her indictment dismissed or an evidentiary hearing based on the "factual issues raised."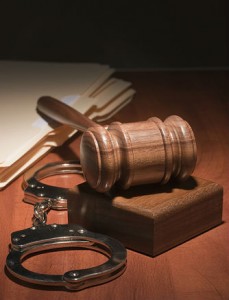 COURT'S ANALYSIS:
In this case, it was decided that the court would deny the 440 motion on the premise that although there was a claim of actual innocence based on a guilty plea, it conflicted with the legislative intent. The legislative structure clearly sets apart one who pleads guilty and one who is convicted after a trial, repeating the notion that "a defendant who has entered a valid guilty plea no longer enjoys the presumption of innocence and, in fact, is presumed guilty (see Schlup v Delo, 513 US 298, 326 n 42 [1995]; Herrera v Collins, 506 US 390, 399 [1993]). "A plea of guilty, as we have repeatedly observed, generally marks the end of a criminal case, not a gateway to further litigation" (People v Hansen, 95 NY2d 227, 230 [2000]). Should the court accept 440 motions regardless of the type of conviction, there would be serious consequences concerning the efficiency of our judicial system.
The Court stated, "We previously held that "[c]ourts, of course, cannot broaden the scope of the remedy afforded by CPL 440.10 beyond what the Legislature unambiguously specified." (People v Machado, 90 NY2d 187, 192 [1997]." Therefore, the County Court denied the 440 motion on the grounds that while the claim of actual innocence lies from a guilty plea, there was a failure to provide clear and convincing evidence warranting such relief. The Court also rejected the 440 motion on the ineffective assistance of counsel claim.
According to the Court of Appeals, "it is clear from the statutory framework that the legislative purpose in according different treatment to convictions obtained after trial and those obtained by a defendant's guilty plea in the context of newly discovered evidence was to adhere to the principle that a voluntary and solemn admission of guilt in a judicial proceeding is not cast aside in a collateral motion for a new factual determination of the evidence of guilt." The key difference being that those who plea guilty have relinquished their position of innocence. By proclaiming that one is guilty of a crime bars them from now trying to appeal and allege that mistakes in judgment were made. Whereas one who is found guilty can argue that an external factor affected the judgment, whether it be due to poor representation or witnesses that were unwilling to step up until a later time.
In this case, the nurse admitted that her collateral attack was not in fact based on newly discovered evidence of actual innocence. Had her attorney done his due diligence all of the referred evidence was discoverable before the guilty plea was made. Moreover, said evidence fails to establish her factual innocence in light of the challenges posed by her "inculpatory statements and guilty plea." Coupled with the fact that she pled guilty serves to further strengthen the fact that she does not meet the required demands to claim actual innocence.
According to the Court, "a guilty plea entered in proceedings where the record demonstrates the conviction was constitutionally obtained will presumptively foreclose an independent actual innocence claim." There would be serious ramifications to the efficiency of our judicial system should a collateral attack on a guilty plea be permitted based on the "claim of new evidence that contradicts the solemn admission of guilt."