You are here:
Home
/
New York Criminal Appeals: Felony Convictions
New York Criminal Appeals Lawyer: Felony Convictions
We Are Criminal Appeals In New York!
Call 1-800-APPEALS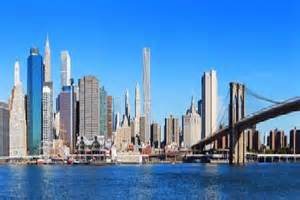 Have you or someone you know been convicted of a felony in New York? If so, you may be facing harsh penalties, including jail. You need to consult with an experienced New York Criminal Appeals Lawyer. Stephen Preziosi understands the life-altering events that can occur as a result of a criminal conviction. Hiring an attorney who does not devote his or her career to criminal appeals versus hiring an appellate attorney uniquely skilled in handling New York criminal appeals may mean the difference between serving a lengthy prison sentence and successfully reversing a conviction.
At the Appellate Law Office of Stephen N. Preziosi PC, we focus our practice on criminal appeals in New York in order to maximize results for our clients. Mr. Preziosi has been practicing Criminal Appeals Law in New York for almost two decades and has experience representing clients charged with a range of crimes including, but not limited to, homicide, manslaughter, assault, gun possession, drug possession, drug trafficking, burglary, and many others.
Every convicted defendant has the right to an appeal, and the goal of our office is to provide top-tier representation in the Criminal Appeals Courts in New York. In order to ensure an absolute optimal outcome for our clients, each case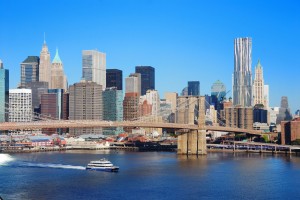 that we handle receives personal attention and is vigorously researched and developed by Mr. Preziosi himself.
Why Choose A Lawyer Who Only Does Criminal Appeals ?
Appellate law is different than trial law. Critical skills for a Criminal Appeals Lawyer include writing effective briefs, identifying legal issues in a given case, researching those issues, and presenting them to an appellate court in a persuasive manner.
New York Criminal Appeals Lawyers Write Effective Briefs
We are Criminal Appeals in New York! At our firm, writing and arguing persuasively is what we do. We write thorough, expert, appellate briefs. We are careful in crafting the right language as well as vital legal argument and content to persuade the Appellate Courts throughout New York.
One of the most important sections of the appellate brief, often neglected or paid short shrift, is the statement of facts. Of course the legal issues in the argument section are of great importance, however, the statement of facts tells the clients story from the clients perspective. This is a uniquely persuasive tool to which many lawyers pay little attention. Crafting the story (statement of facts) is perhaps the most difficult part of the appellate brief, but yields the greatest fruit in terms of results at the appellate level.
New York Criminal Appeals Lawyers Identify the Right Legal Issues: We Are The Criminal Appeals Lawyers Of New York!
Once our office receives a criminal appeals case, we work to identify any and all errors that may have occurred at the pre-trial and trial stages. We know exactly what to look for and which errors will work in your favor at the appellate level. We spend an extraordinary amount of time scrutinizing the trial and pretrial transcripts of your case. Perusing the record for errors and legal issues is the marrow of appellate work. The most important part of any appellate case, before it can be researched, briefed, and argued, is finding and identifying the legal issues within the trial transcript. If you dont find it, you cant argue it. Finding appealable issues is what we do.
New York Criminal Appeals Lawyers Research Legal Issues: We Are Criminal Appeals In New York!
We are uniquely situated to perform legal research. We have the latest and most advanced legal research tools in the United States today. Your appellate case will have up-to-the-minute current case law on every legal topic raised. Following the identification of legal issues, we take the next step by researching those issues to form an argument to the Criminal Appeals Court in New York. This step is crucial to winning your criminal appeal; it is a step we are uniquely qualified to pursue and handle. Most trial lawyers are equipped to, and do not have the experience researching legal errors that pertain to a criminal appeal. Make sure your case receives the expert attention that you need and deserve; hire the attorneys that practice exclusively in the area of criminal appeals.
New York Criminal Appeals Lawyers Present the Issues to an Appellate Court in a Persuasive Manner
It is essential for a Criminal Appeals Lawyer to possess the necessary skill set for solid oral argument to the Appeals Courts in New York. The Criminal Appellate Lawyer must understand that arguments that will work well before a panel of appellate judges and will yield positive results for the client. The arguments to an appeals court are made to a panel of judges that are experienced in the law and concerned with the legal issues in a given case. Emotional arguments and arguments concerning sympathy that might have played well before a jury will not gain much traction before a panel of appellate judges. Knowing the difference is critical to your case.
Appealing A Felony Conviction In New York
A felony conviction in New York can take place after a trial or a plea agreement. The legal issues in every case in a criminal appeal will be considerably different. The facts, the law, the issues to be presented to the appellate courts will have to be identified, researched, crafted and presented differently in every case.
Knowing the substantive law is only half the battle in a criminal appeal. There is a daunting amount of procedural law that must be dealt with: Criminal Procedure Law and the Rules of Appellate Procedure. Every appeals court has its own rules and procedures that must be complied with to the letter. The clerks of the Appellate Courts are unforgiving and if your brief does not comply with all of the rules, it could get rejected. Knowing the rules is critical. Hire the right law firm for your appeal. Hire the firm that practices Criminal Appeals exclusively.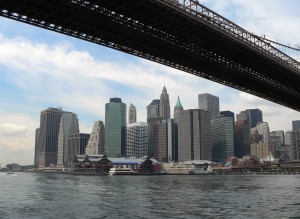 A felony conviction in New York usually takes place in one of two types of courts: either the County Court in counties outside of New York City or the Supreme Court Criminal Term inside of New York City. Whichever court the felony conviction takes place in, it is appealed first to the Intermediate Appellate Courts of New York, which are called the Appellate Divisions.
The Appellate Divisions of New York Divide New York State geographically into four Departments. They are numbered the First, Second, Third and Fourth Departments. The rules for each of these departments are different. An experienced criminal appeals attorney will know the nuances and variations of the rules of each of the Appellate Divisions. In every felony conviction the stakes are high and the risks are great. Knowing these rules and how to creatively apply them to the benefit of the client is another reason to hire an experienced criminal appeals attorney.
Call us today for a free consultation. Come see the firm that practices exclusively in the area of Criminal Appeals.
We Are Criminal Appeals In New York!