You are here:
Home
/
Queens, New York Criminal Appeals Lawyer
Queens New York Criminal Appeals Lawyer
The Appellate Law Office of Stephen N. Preziosi focuses on criminal appeals in all courts in Queens, New York. Whether your criminal case was a felony case or a misdemeanor case coming from the courthouse on Queens Boulevard in the New York Court system or a Federal in the Eastern District of New York in either the Cadman Plaza location or Central Islip location, we will craft the best legal arguments for your appeal and write the best possible legal briefs for your criminal appeal.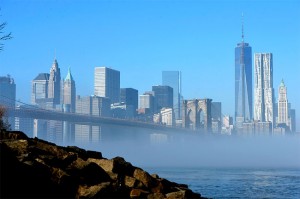 Criminal Appeals in the Appellate Division, Second Department.
If you have been convicted of a crime in Queens County, New York, you must appeal to the Appellate Division, Second Department located in Brooklyn. We will devise the best possible legal strategy for your appeal and write the best possible legal brief because our firm has successfully handled all types of criminal appeals from murder to misdemeanors in the Appellate Division, Second Department ? there is no substitute for an experienced criminal appeals attorney in the appellate court to which you are appealing.
The Appellate Division, Second Department is a hot bench. This means that the four-judge-panel hearing your case is always well prepared and will have read the briefs and be familiar with the arguments when your case is up for oral arguments.?? Our firm has argued numerous cases in the Second Department, and we know how to prepare for the inquiry that your case will be subjected to by some of the best judges in the country.
Hire a Queens County Criminal Appeals Attorney

My office is located in the heart of New York City in Times Square. My firm will handle any type of criminal appeal in State Court or Federal Court. A criminal appeal must be filed as soon after sentencing as possible and is commenced by filing a notice of appeal. The timing of the filing of the notice of appeal and perfecting the appeal both have specific rules that you must follow. My practice is dedicated exclusively to criminal appeals here in New York and I have represented hundreds of clients in criminal cases. No case is too big or too small, and I have represented clients on both felony appeals and misdemeanor appeals.
After conviction, you have the right to an appeal to the Appellate Division, Second Department if your case is in State Court, or to the Second Circuit Court of Appeals if your trial was in Federal Court. The purpose of the appeal is to review decisions of the trial courts as well as to review the performance of the prosecutor and defense attorney and the jury. Each of the decisions, strategies and performance of these actors must be scrutinized to identify errors. Any legal error that affects the outcome of your case must be researched and argued before the Appellate Court in Manhattan.
Queens Post Conviction 440 Motions and Habeas Corpus Petitions

440 Motions In New York
In New York under Criminal Procedure Law Article 440 we can file a post-conviction motion in your case. There are two important sections of this statute, they are 440.10 and 440.20. A motion under section 440.10 is brought to vacate the actual criminal conviction. This motion can only be made to the trial court where the conviction took place and can be made for a number of reasons. Contact our firm to find out more about filing a 440 motion. 212-300-3845.
Queens Habeas Corpus Petitions
Habeas Corpus Petitions come in two varieties: they are 28 U.S.C. 2254 if your conviction was in a State Court, and 28 U.S.C. 2255 if your conviction was in Federal Court (United States District Court).
In 1996, Congress passed a law narrowing the writ of habeas corpus under the Antiterrorism and Effective Death Penalty Act (AEDPA). AEDPA imposes three important limitations on filing a Habeas Petition: first, it imposes a one-year statute of limitations on habeas petitions; second, unless a United States Court of Appeals gives its approval, a petitioner may not file successive habeas corpus petitions; third, habeas relief is only available when the state courts determination was contrary to, or involved an unreasonable application of clearly established federal law as determined by the Supreme Court of the United States.
Our firm can identify the issues to be raised in a Habeas petition in Brooklyns Eastern District of New York. The Habeas petition under Federal Law is one of the most procedurally complex motions in all of criminal law; knowing the procedural limitations and the appropriate arguments that can be made is crucial to your case.
Hire a Queens County criminal appeals lawyer so your constitutional rights are preserved and heard by a Federal Judge in a timely manner.
CRIMINAL APPEALS LAWYER THROUGHOUT THE STATE OF NEW YORK
We handle criminal appeals in every county in New York State including Manhattan (New York County), Brooklyn (Kings County), Queens, Bronx, Staten Island (Richmond County), Nassau County, Suffolk County, Rockland, Putnam, Dutchess,Westchester County, Orange, Monroe, Albany County, Allegany County, Broome County, Cattaraugus County,Cayuga County, Chautauqua County, Chemung County, Chenango County, Clinton County, Columbia County, Cortland County, Delaware County, Erie County, Essex County, Franklin County, Fulton County, Genesee County, Greene County, Hamilton County, Herkimer County, Jefferson County, Lewis County, Livingston County, Madison County, Monroe County,Montgomery County, Niagara County, Oneida County, Onondaga County, Ontario County, Orleans County, Oswego County, Otsego County, Putnam County, Rensselaer County, Saint Lawrence County, Saratoga County, Schenectady County, Schoharie County, Schuyler County, Seneca County, Steuben County, Sullivan County, Tioga County, Tompkins County, Ulster County, Warren County, Washington County, Wayne County, Wyoming County, Yates County