CRIMINAL APPEALS ATTORNEY WESTCHESTER COUNTY, NEW YORK
CRIMINAL APPEALS LAWYER WESTCHESTER COUNTY, NEW YORK
Call 1-800-APPEALS (1-800-277-3557) TO CONSULT WITH A CRIMINAL APPEALS LAWYER.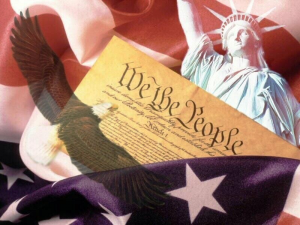 This is a boutique law firm that handles criminal appeals in Westchester County, New York. My firm handles only criminal appeals. Whether your case is a felony or a misdemeanor, my firm can help. I will create the best possible legal strategy for your appeal and give you the best chance to overturn a conviction.
CRIMINAL APPEALS FROM WESTCHESTER COUNTY ARE APPEALED TO THE APPELLATE DIVISION, SECOND DEPARTMENT
If you have been convicted of a crime in Westchester, New York, the appropriate appellate court is the Appellate Division, Second Department in Brooklyn, New York. I will create the best possible legal strategy for your criminal appeal in Westchester County. My firm has handled all types of criminal appeals from felonies to misdemeanors on all types of criminal cases. There is no substitute for experience in the appellate courts. When you need a criminal appeals attorney that handles only criminal appeals:
CALL 1-800-APPEALS (1-800-277-3257)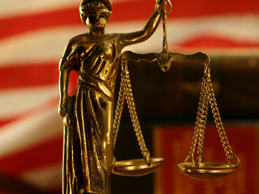 HIRE A WESTCHESTER COUNTY APPELLATE LAWYER
My office is located on Wall Street in Manhattan, but I take special care of criminal appeals coming from Westchester County, New York. I have handled every type of criminal case, big and small, from felonies to misdemeanors, in both the State and Federal Appellate Courts in New York.
Every criminal appeal must start with the filing of the notice of appeal. The timing for filing this document is critical. If you have been convicted of a crime, call an experienced criminal appeals lawyer as soon as possible to protect your rights in the higher courts.
After conviction at trial you have the right to an appeal, and that right must be protected by timely following the procedures of the appellate courts. There is no substitute for experience when you are taking your case to a higher court.
WESTCHESTER COUNTY, NEW YORK CRIMINAL APPEALS LAWYER – THE APPELLATE BRIEF
The most important part of any criminal appeal is scrutinizing the trial record and writing the appellate brief. These are the two steps that will yield the finished product that will be reviewed by the appellate court.
Perusing the trial record for mistakes by the judge, the trial lawyers and the jury is the most time consuming and most important part of identifying the legal issues to be raised on appeal. Each of the issues found must be thoroughly researched and outlined. After the outline is created, point headings are created for each issue and these become the basic elements of the appellate brief.
Performing legal research is the next most important part of constructing a legal brief. Knowing the law and applying those laws, whether they are State Laws or Constitutional concepts that must be applied to your case, it is important to have the most up to date legal research for your case. Not only are my lawyers and I experts in the field of legal research and analysis, but I also have the most advanced computer based legal research system available in the United States today.?? Any case that is applicable and favorable to you will be cited in your brief and the appellate court will know about it.
WESTCHESTER COUNTY CRIMINAL APPEALS ATTORNEY: 440 MOTIONS, HABEAS PETITIONS, POST CONVICTION APPLICATIONS.
Sometimes it is necessary to make post-sentence applications such as 440 motions, Habeas Petitions in Federal Courts and other types of post conviction applications such as Coram Nobis.
Each of these post sentence or post conviction motions has a place and a purpose. Knowing when and where to use them is essential and an experienced criminal appeals lawyer can help. At my firm, I have successfully written and made many post sentence applications. Each of these motions or petitions must be crafted to suit the needs of your case and to ensure that your constitutional rights are protected.
CRIMINAL APPEALS LAWYER THROUGHOUT THE STATE OF NEW YORK
We handle criminal appeals in every county in New York State including Manhattan (New York County), Brooklyn (Kings County), Queens, Bronx, Staten Island (Richmond County), Nassau County, Suffolk County, Rockland, Putnam, Dutchess, Westchester County, Orange, Monroe, Albany County, Allegany County, Broome County, Cattaraugus County,Cayuga County, Chautauqua County, Chemung County, Chenango County, Clinton County, Columbia County, Cortland County, Delaware County, Erie County, Essex County, Franklin County, Fulton County, Genesee County, Greene County, Hamilton County, Herkimer County, Jefferson County, Lewis County, Livingston County, Madison County, Monroe County,Montgomery County, Niagara County, Oneida County, Onondaga County, Ontario County, Orleans County, Oswego County, Otsego County, Putnam County, Rensselaer County, Saint Lawrence County, Saratoga County, Schenectady County, Schoharie County, Schuyler County, Seneca County, Steuben County, Sullivan County, Tioga County, Tompkins County, Ulster County, Warren County, Washington County, Wayne County, Wyoming County, Yates County