You are here:
Home
/
Federal Appellate Lawyers in Pennsylvania
Federal Appellate Lawyers in Pennsylvania
Federal Criminal Appeals In Pennsylvania
There are 11 numbered circuits within the federal system of federal appellate courts in Pennsylvania, which?is located in the Third Circuit Court of Appeals. The Appellate Law Office of Stephen N. Preziosi is a boutique firm that focuses entirely on federal criminal appeals?in the federal appellate courts.
The federal appellate lawyers at the Appellate Law Office of Stephen N. Preziosi practice in every appellate court across the United States, including Philadelphia, Pennsylvania and Pittsburgh, Pennsylvania. We represent clients in federal criminal cases that involve violations of the RICO Act, the Hobbs Act and counts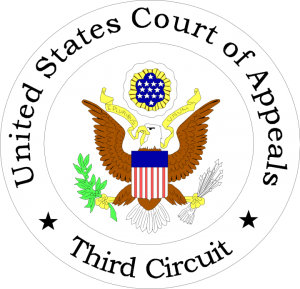 stemming from many criminal statutes including:
mail and wire fraud
criminal possession of a weapon
gun running/gun sales
the sale and possession of narcotics
white collar crimes
insurance fraud
medicare care fraud
welfare fraud
kidnapping
Contact our Pennsylvania federal appeals lawyers at 1-800-APPEALS
Federal Criminal Appeals: Uncovering The Trial Court Errors In Every Case
Trial court judges make mistakes every day because human beings are not perfect. Judges, lawyers and jurists consistently make mistakes. You need an expert federal appeals lawyer to find the trial court mistakes that constitute the strongest legal argument that make your case appealable. Only these arguments will be included in the appellate brief because the basis of a successful appeal is directly correlated to the strength of argument in the accompanying brief.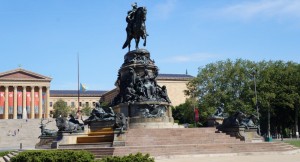 Federal Appeals Lawyer: The Key to a Successful Appeal Is The Brief
The best federal appeal lawyers combine a well written brief with an intricate study of trial court transcripts because transcripts are where errors and omissions are most visible. The team of lawyers at the Appellate Law Office of Stephen N. Preziosi that handle federal criminal appeals in Pennsylvania increase your chances of winning before the Third Circuit Court of Appeals by perusing and closely scrutinizing trial?court transcripts and finding the strongest legal issues. We leave no stone unturned to uncover the best legal issues to raise in the appellate brief.
Identifying Appealable Issues is Our Business
With its legal eagle eye, the Appellate Law Office of Stephen N. Preziosi has honed its ability to identify appealable issues, which can include but are not limited to violations by the police and trial court that involve Constitutional violations, such as:
Search And Seizures Statutes (4th Amendment)
Warrant For Arrests (4th Amendment)
Miranda Rights (5th Amendment)
Due Process Rights (5th Amendment)
Right To Effective Assistance Counsel (6th Amendment)
Rules Against Cruel And Unusual Punishment (8th Amendment)
The Secret to Successfully Winning An Appeal
Federal appeals are challenging and complex because there are laws exclusive to the Third Circuit that include procedural and substantive law. But our lawyers are award winning writers and orators whose appellate briefs and arguments are detailed and yet engaging so that appellate judges remain open to correcting the Constitutional Right violations of the appellant that are so often abused during the course of a trial.
Award Winning Lawyers Win Appeals
We pride ourselves on expertly crafted appeal briefs and oral arguments because our lawyers have won multiple awards for superb writing and speaking. Convincing an appellate panel of judges in less than 10 minutes is not for the faint of heart however for the Appellate Law Office of Stephen N. Preziosi, oral argument is all about strategically channeling the judges to focus on how the appellants rights were denied, violated or ignored by busy trial judges.
Our favorite clients are those that have been convicted of crimes because we enjoy challenging the trial court procedures that are often overlooked. Call us. We write and argue the best criminal appeal possible based on the mistakes of the lower court.
Never give up. Always fight back. Call 1-800-APPEALS