The "Border Exception Rule" To The Search Warrant Requirement: Broader Than You'd Ever Imagine
United States V. Molina-Gómez
Docket No. 13-1494
United States Court of Appeals for the First Circuit
Decided on March 20, 2015
Blog by: Stephen N. Preziosi Esq., Criminal Appeals Lawyer
The "Border Exception Rule" To The Search Warrant Requirement: Broader Than You'd Ever Imagine  
Issue: Whether the United States District Court for the District of Puerto Rico erred by denying defendant's motion to suppress both the heroin discovered in hidden compartments of his laptop computer and Sony PlayStation game console, as well as some of the statements he made to United States Customs and Border Protection ("CBP") officers upon returning to Puerto Rico from Columbia?
Summary: Defendant was indicted for possession with intent to distribute one kilogram of heroin in violation of 21 U.S.C. § 841(a)(1) & (b)(1)(A)(i). He filed a motion to suppress the heroin and any statements made during further secondary questioning in violations of his Fourth and Fifth Amendment rights. The motion was denied, appeal was expressly reserved, and three days later defendant entered a conditional plea. On appeal, the First Circuit upheld the District Court's decision denying defendant's motion to suppress the heroin and statements made during further secondary questioning regarding his travels to and from Columbia and his plans upon reentry. However, the Court reversed that portion of defendant's motion to suppress the statements regarding drug activity and remanded for trial.
See Also:  Federal Criminal Appeals Lawyer
Holding: The First Circuit Court of Appeals held that defendant's Fourth Amendment rights were not violated. However, the Court reversed and remanded finding defendant's statements made during further secondary questioning regarding drug trafficking activity should have been suppressed as violating the Fifth Amendment.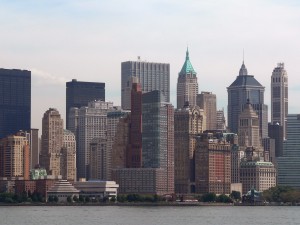 Facts: On August 6, 2012, at approximately 11:00 pm, defendant arrived at the Luis Muñoz Marín International Airport in San Juan, Puerto Rico after a five-day trip to Colombia. It was the third time in four months in which defendant had taken a short trip to Columbia. As a result, the CBP computer system flagged him for questioning and referred to secondary inspection upon exiting the plane. Defendant claimed one carry-on bag, one computer case holding an ACER laptop computer, and one small bag containing a Sony PlayStation, three cell phones, a Western Union money gram in the amount of $560.00, and other personal belongings. The money was sent to defendant at the Hotel Galaxy the day after he arrived in Columbia by a man named Rodolfo Trochez Sardi.
During questioning, defendant claimed to have traveled to Cartagena, Columbia for four days to visit a friend Camilo whom he met through another friend Cynthia. He stated that he purchased his ticket for $500.00 on the COPA Airlines website using a credit card, but that he did not have the credit card with him. Further, he told the CBP officers that while in Columbia he stayed at the Hotel Galaxy and did not leave his room. Rather, he ate and played video games the entire time.
These answers raised suspicion, and further questioning and investigation revealed problems with defendant's story. For example, Defendant did not know the last names of either Camilo or Cynthia. Further, defendant purchased his plane ticket with cash at a Cali, Columbia travel agency; not with a credit card as he first stated. This was the same travel agency that defendant used to book his previous four trips. So, defendant was escorted to a small, windowless room, patted down, and subject to further questions for two hours. During this time, defendant informed the officers that he was working the following morning at 8 am. He also denied any involvement in drug trafficking.
While the questioning was ongoing, other CBP officers were inspecting defendant's belongings. X-rays revealed no contraband and confirmed that all electronics were operational. However, the laptop contained no data despite being an older model. A review of the three cell phones revealed text messages from Camilo, Sardi, and numerous unidentified others. These text messages involved money transactions totaling approximately $8,000.00 and referenced money defendant had already, and would, receive. The phones also revealed a confirmed plane ticket from San Juan to New York for 9:35 am the following morning; not 8:00 am as defendant previously stated.
Given all of the red flags, the officers suspected that defendant was smuggling narcotics internally. They explained the situation to defendant; he consented to a medical examination and was transported to San Gerardo Hospital. X-ray exams were inconclusive and a CT scan confirmed that there were no foreign objects inside defendant's body. Upon returning to the airport, defendant was released by CBP and allowed to enter the United States. He was given all of his belongings except his laptop and PlayStation, which were detained for further examination because a dog-sniff "showed interest" in the laptop. Defendant was given a pamphlet explaining the electronic-device detention process and whom to contact to inquire about the property.
The following day, August 8, the laptop and PlayStation were received by the CBP Forensic Labs in order to be searched for hidden contraband. On August 11, defendant began calling the CBP to inquire about the status of his electronics and when they would be returned. On August 24, a CBP forensic chemist disassembled the electronics and found black bags containing 611 grams of heroin hidden inside sophisticated compartments of both the laptop and the PlayStation. On August 28, CBP, in coordination with ICE, called defendant to inform him that his electronics could be picked-up at the airport. When defendant arrived later that day, he was arrested by ICE agents. He was read his rights, confirmed that he owned both the laptop and the PlayStation, he took them to Columbia with plans to take them to New York, and the entire trip was paid for by Sardi.
In September 2012, Defendant was indicted for possession with intent to distribute one kilogram or ore of heroin in violation of 21 U.S.C. § 841(a)(1) & (b)(1)(A)(i). In December 2012, he filed a motion to suppress the heroin and any statements made during further secondary questioning in violations of his Fourth and Fifth Amendment rights. The motion was denied via a brief text order, which stated in its entirety: "I am of the opinion that the position advanced by the government in the opposition to the motion to suppress is correct as a matter of law. The Motion to Suppress is denied. If the defendant pleads, he may preserve the issue on appeal." Three days later, defendant entered a conditional plea pursuant to Rule 11(a)(2) of the Federal Rules of Criminal Procedure and then appealed the denial of his motion to suppress.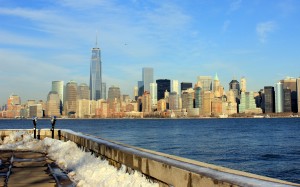 Legal Analysis: Since the District Court made not findings of fact, defendant's entire record on appeal was reviewed de novo. The First Circuit will uphold a denial of motion to dismiss so long as "any reasonable view of the evidence supports it" (United States v. Brown, 510 F.3d 57, 64[1st Cir 2007]).
The search of electronics. Defendant first argued that the search of his laptop and PlayStation at the international airport was a non-routine and unreasonable search in violation of the Fourth Amendment's probable cause and warrant requirements. However, there is exists a "border search exception" to the warrant requirement which applicable to international airports (United States v. Ramsey, 431 U.S. 606, 619-622[1977]; United States v. Robles, 45 F.3d 1, 5[1st Cir. 1995]). Under the border search exception, "[r]outine searches of the persons and effects of entrants are not subject to any requirement of reasonable suspicion, probable cause, or warrant" (United States v. Montoya de Hernández, 473 U.S. 531, 538[1985]). By contrast, non-routine searches require reasonable suspicion (Montoya de Hernández, 473 U.S. at 541-542; United States v. Barrow, 448 F.3d 37, 41[1st Cir. 2006]). Whether a search qualifies as "routine" or not routine" depends on the "degree of invasiveness or intrusiveness associated with" the search (United States v. Braks, 842 F.2d 509, 511-512[1st Cir. 1988]).
The First Circuit did not categorize the search of defendant's laptop and PlayStation as either routine or non-routine. Rather, they held that under the totality of the circumstances, reasonable suspicion existed that defendant was smuggling narcotics justifying the search under either standard. First, the record demonstrated that this was defendant's third trip in four months (each only for a few days) to Columbia; a country known for its connection to drug smuggling. Second, defendant gave inconsistent and suspicious answers to routine questions; some of his answers were outright lies. Third, defendant's laptop was old and operational, yet it contained no data. Finally, his cell phones contained text messages involving prior and future money transactions. Thus, authorities were justified in graduating their search for hidden drugs despite the fact that the x-rays, CT scan, and defendant's bowl monitoring returned negative results. And, the twenty-two days retention of the electronics was justified because a dog-sniff showed interest in defendant's laptop. In fact, it was necessary in the interest of protecting the public.
The further secondary questioning. Defendant also argued that the further secondary questioning conducted by the CBP offices in a small, windowless room violated his Fifth Amendment rights requiring the District Court to suppress his statements. It is well-established that Miranda warnings must be communicated to a suspect before he or she is subjected to 'custodial interrogation' (Miranda v. Arizona, 384 U.S. 436, 457-458[1966]).   Custody exists where there is "a formal arrest or restraint on freedom of movement of the degree associated with a formal arrest" United State v. Nai Fook Li, 206 F.3d 78, 83[1st Cir. 2000]). Interrogation refers to both express questioning and its functional equivalent, which includes any words or actions on the part of the police (other than those normally attendant to arrest and custody) that the police should know are reasonably likely to elicit an incriminating response from the suspect (Rhode Island v. Innis, 446 U.S. 291, 301[1980]). In evaluating the totality of the circumstances, a court must consider "whether the suspect was questioned in familiar or at least neutral surroundings, the number of law enforcement officers present at the scene, the degree of physical restraint place upon the suspect, the degree of physical restraint placed upon the suspect, and the duration and character of the interrogation" (United States v. Masse, 816 F.2d 805, 809[1st Cir. 1987]). However, the rules surrounding Miranda at the border are more relaxed in light of public protection policy concerns (United States v. Long Tong Kiam, 432 F.3d 524, 529[3rd Cir. 2006]).
Given the totality of the circumstances, the First Circuit found that defendant was indeed in custody during the further secondary questioning. First, he was placed in a small, windowless room with at least two CBP officers. Second, he was held in this room for approximately two hours. Finally, the questioning was no longer routine after reviewing defendant's travel documents and confirming his U.S. citizenship. As to the interrogation, the Court found that questioning defendant's involvement in drug activity had nothing to do with whether or not to admit him into the country. Rather, it was in furtherance of their suspicion that he was involved in drug trafficking. This line of questioning constituted interrogation requiring CBP officers to give defendant Miranda warnings because he was in custody during further secondary questioning,   Their failure to do so constituted a Fifth Amendment violation, and as a result any statement made by defendant in responses to these questions should have been suppressed by the District Court.